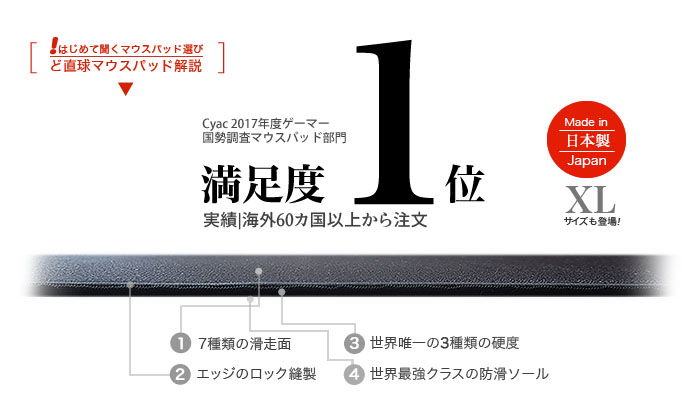 A tracking surface that blows away all traditional conventions
Traditional mousepads have all used standard tracking surfaces.
+ read more
Smooth glyding unslowed by sweaty palms or humidity
Have you ever experienced heavy glyding due to "sweaty palms or humidity?"
+ read more
An innovative middle layer(sponge portion)

High performance on a different level than any other company's mousepad.
+ read more
A "4mm" thick middle layer is fundamental
 
With the thin sponge layers in low cost mousepads, it's the same as having none at all.
+ read more
Mousepad slippage is completely prevented

The world's best non-slip sole.


+ read more
The world's first and only multi-hardness feature
This single surface features 3 types of hardness - XSOFT/SOFT/MID.
+ read more